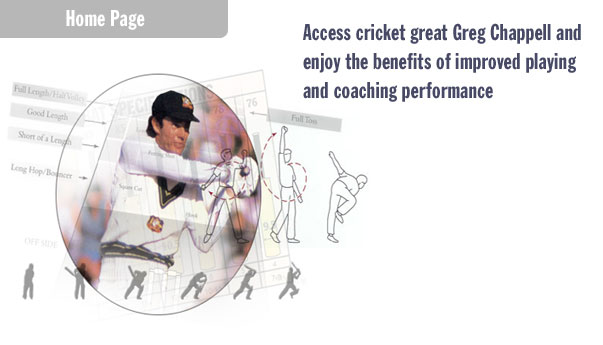 Hi my name is Greg Chappell and I'd like to welcome you to "The Chappell Way".
Ever since I was a boy I have been fascinated with the game of cricket and committed to understanding its complexities. This journey has taken me to create this site and my dream of assisting you in becoming a better player or coach. I encourage you also to take this journey as cricket has many great rewards.
I take great pride in my cricket record and what this great game has allowed me to achieve. This would never have been possible without the support of my family, coaches and teammates.
Keeping an open mind to new learnings and practice are principles that should never been forgotten. I trust you will benefit from the site.

Greg Chappell's cricket record:
*
Played in 87 Tests and captained Australia 48 times
*
Made 7110 runs and averaged 53.86
*
Played in 24 World Series Cricket (WSC) matches
*
Made 1415 runs at an average of 56.60 in W.S.C
*
Previously an Australian selector
*
Former coach of the South Australian "Redbacks" cricket team.

Why access this site?
*
Personal access to Greg Chappell
*
Comprehensive investigation into cricket techniques, training, nutrition and player / coach development
*
Dissection of theories and beliefs held in the cricket community
*
Access to latest research into human performance
 Ian Frazer *Former First Class Cricketer* Background and Training inSports Science
Business Administration
Information Technology
Integrative Medicine * Coordinates "The Crusaders" coaching program in Melbourne